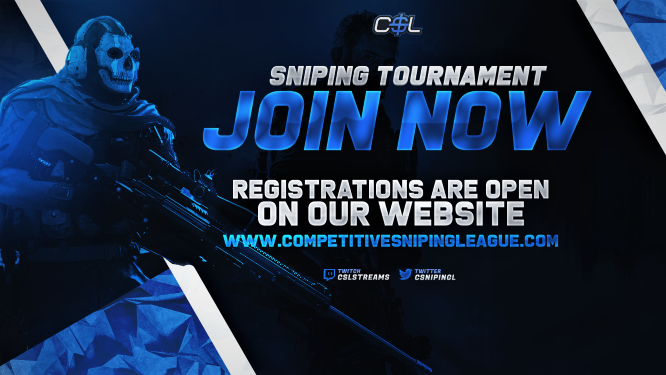 MW Tournament Sign ups are open!
Author: Andy | Posted: May 3, 2020
---
Sign ups for our 4v4 MW Competitive Sniping tournament are now open HERE registration will close on 5/7/20 and the tournament will begin on 5/8/20. Dont miss out on participating! We will be recording and live streaming our matches.